METHODS TO DETERMINE NITROGEN IN SUNFLOWER GRAINS
Palabras clave:
Dumas, Kjeldahl, NIRS, protein.
Resumen
In sunflower, grain oil concentration (OG) determines oil industrial yield and protein concentration (PG) determines the protein of by-products as pellets and meals (PM). There are various methodologies to quantify total grain nitrogen concentration (NG): a) Kjeldahl (wet digestion); b) Dumas (dry combustion); c) NIRS (analysis of the spectrum of the light reflected by the sample). NIRS represents a promissory method for determining NG because it is simple and fast. The objective of this work was to compare the methods of NIRS, Kjeldahl and Dumas to quantify NG in sunflower grains and to adjust models to estimate PM from NG.

Eighty-four samples of sunflower grains were selected covering a wide range of variation in NG (from 1.75 to 3.80 % taking Dumas reference) from a net of experiment conducted in southeastern Buenos Aires Province (2013-2014 and 2014-2015). NIRS was the most precise method for the determination of NG and presented a greater degree of agreement with Dumas regarding Kjeldahl. PM was satisfactorily estimated with NG. Therefore, NIRS could be a superior alternative to the other techniques because presents low cost, it is fast, no toxic and has the advantage of being able to determine other components of the grain simultaneously with the determination of NG.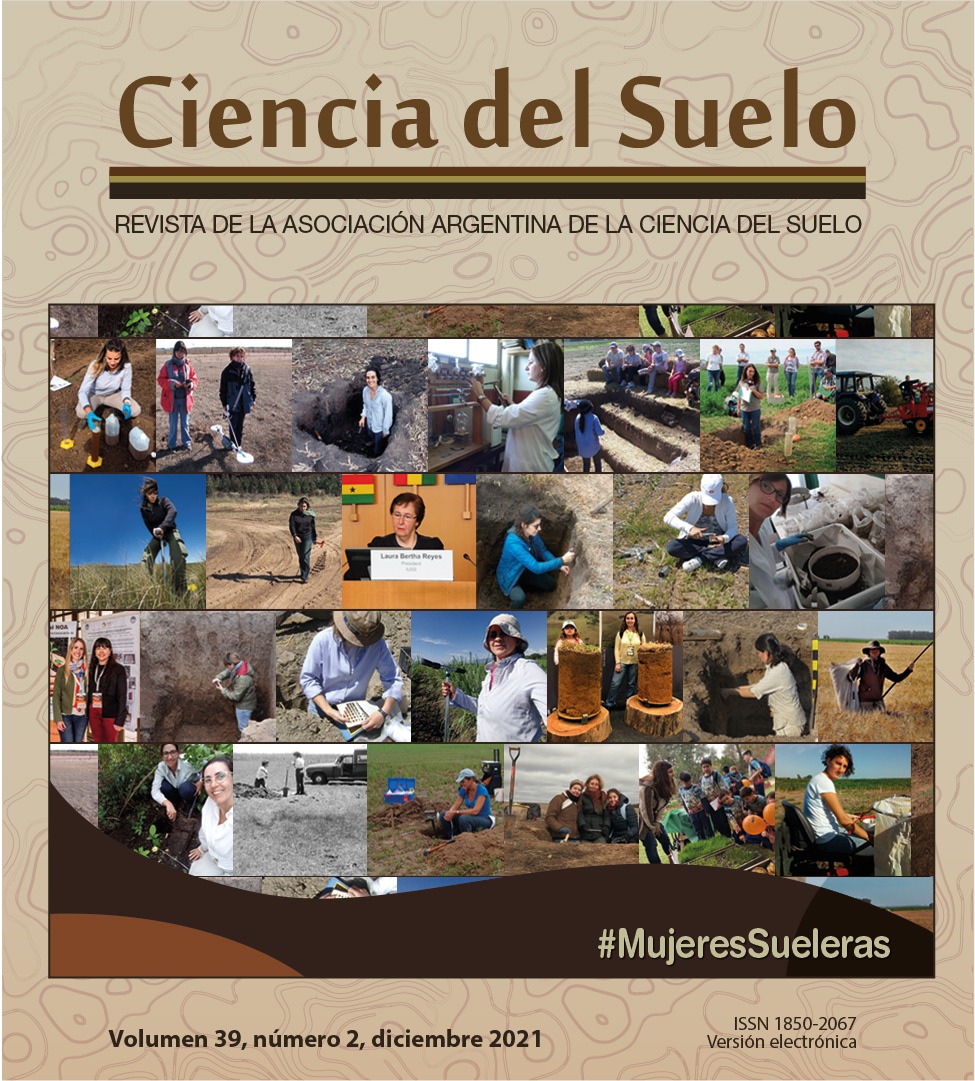 Descargas
Sección
Fertilidad de Suelos y Nutrición Vegetal